Al Salam City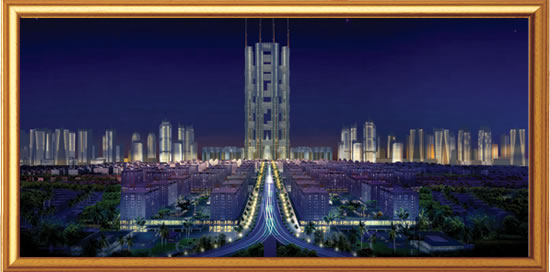 Description: Al Salam City - The new city in Umm Al Quwain. It's new project worth over USD 8.3 billion, to be erected on an area of approximately 220 million square feet "Al Salam City". It is an integrated residential & commercial city consisting of residential districts and occupies a distinctive location on Emirates Road.
Al Salam City consists of approximately 1000 buildings of which the tallest will consist of 50 storeys of hotel suites. Further more the city will include residential villas, parks, playing grounds and entertainment centers. Al Salam City will also offer a colossal shopping mall, to be built in a unique architectural style.
The City consists of mosques, schools, banks, shops and a number of distinct cafes & restaurants to name just a few facilities & amenities for the residents to enjoy. Al Salam will be characterized by open green landscapes, adequate parking spaces and recreational facilities.
---
Realty News from UAE
25 Apr '10

00:53 - Dubai may seize properties from defaulters


16 Feb '10

11:21 - UAE property procies to be flat in 2010, says report


14 Feb '10

16:16 - Dubai World may offer creditors 60% payback


11 Feb '10

13:18 - Dubai flat prices to fall 20%


3 Feb '10

10:23 - Indians Top Buyers of Dubai Property in 2009